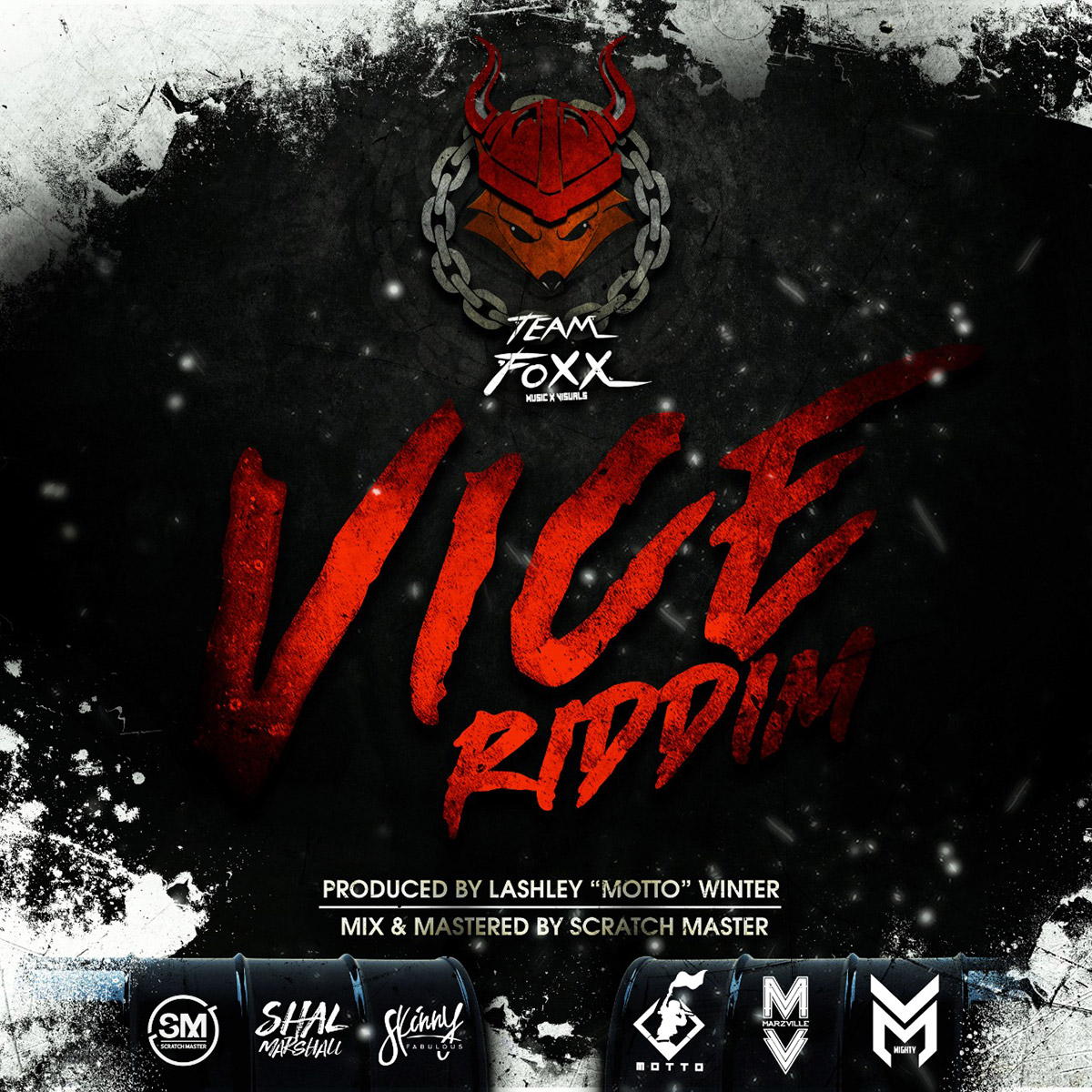 Vice Riddim – Teamfoxx Soca 2020
Vice Riddim featuring Shal Marshall, Motto,  Marzville, Mighty and Skinny Fabulous.
Vice Riddim – Produced by TeamFoxx – Yuh ask for Power Soca now yuh get Power Soca. Introducing the "Vice Riddim" a second pace release from super producer @teamfoxxmusic – Lashley ' Motto ' Winter. Vice – the 147 BPM Dennery-bouyon Soca influenced rhythm contains all the right vibes to turn up the party to different level. Carnival 2020 bring out your whistles and conch shell. Debuting the riddim, we have Shal Marshall, Motto ft Marzville and Mighty & Skinny Fabulous.
Track List:
Title: Bum Bum Grr
Artistes: Motto ft Marzville and Mighty (Written by Lashley ' Motto ' Winter & Nevin Alexander)
Title: Make It Rain (Drizzle)
Artiste: Motto (Written by Lashley ' Motto ' Winter )
Title: Fete Ram
Artiste: Shal Marshall (Written by Lashley ' Motto ' Winter )
Title: Hold On
Artiste: Skinny Fabulous (Written by Gamal 'Skinny Fabulous' Doyle)All songs mix and mastered by Scratch Master
More keyboard_arrow_down
Less keyboard_arrow_up
---
Purchase album keyboard_arrow_down
---