Doktor x Spice hit single "Down For Me"
---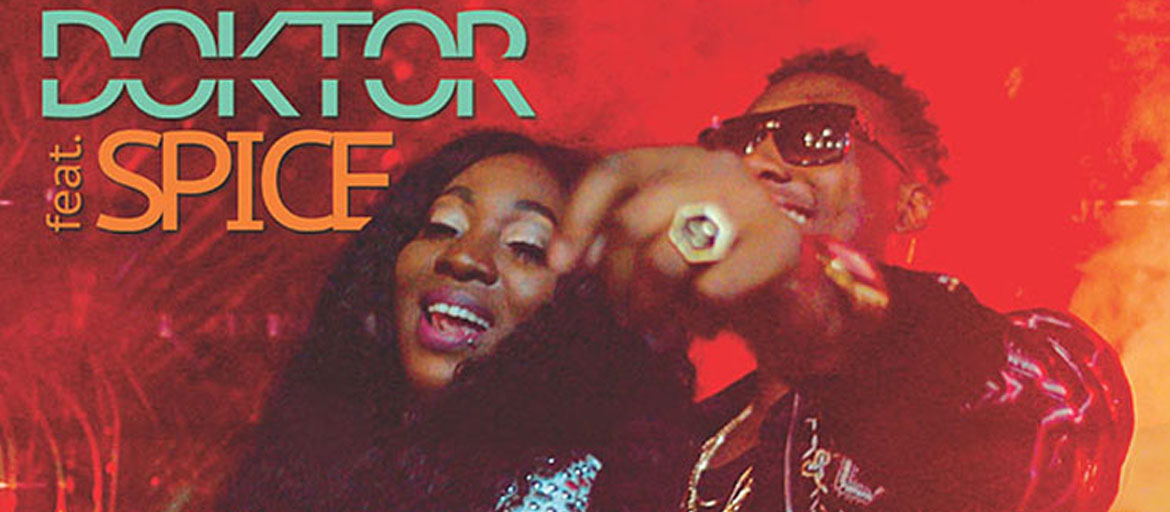 Doktor teams up with Spice  on the release of his new hit single "Down For Me".
DOKTOR does it again with brand new follow-up single, "Down For Me", featuring SPICE  released 24th August 2018, via AV Records.
Down for Me

Doktor x Spice
The Relentless Hit-Maker Extraordinaire Does It Again!
Following on from his from his smash hit singles, 'Freak Inna You', 'Only You' and 'So Wavey', UK Dancehall Artist DOKTOR,  has teamed up with the Award Winning International Jamaican Arist SPICE  in the highly anticipated single 'Down For Me' (produced by Tribalkush) which is no doubt forecasted to be yet another banger!
'Down For Me', with its edgy iconic sound, catchy chorus and sexy vibe, has us heading straight to the dance floor! We haven't seen such an electrifying collaboration of two dancehall artists in a while. This intoxicating fusion of British Swag and Dancehall Vibes makes it the perfect crossover tune for both the club dance-floor and the radio-anthem playlist! 'Down For Me' has hit the industry by storm and is only just beginning its uprise.
SPICE  is recognised as the New Queen Of Dancehall and is currently on yet another European festival tour. She continues to set trends and breaks records, as she is the only female Jamaican artist to have have over 79 Million views for a solo project on Youtube 'So Mi Like It'. She has Just concluded a full season of Love & Hip Hop (Reality Tv) and has Recently been Play-listed
 on BBC with 'Tik Tok'.
DOKTOR,  along with producer KickRaux;  Tyga,  Demarco  and Ayo Jay,  gained 7 million plays with the smash hit 'Feeling You'. Some of DOKTOR's  last solo also includes singles such as, 'So Wavey' and 'Only You', which have to date, gathered almost
1 million plays on Spotify and over 100,000 Youtube views. 'Freak Ina You' streamed on Spotify 130,000 times in last month's stats alone, and 'International Anthem' produced by Flux Pavillion,  along with 'RudeBoy' produced by Sigma,  have now become drum and base classics, reaching over 1.5 million plays on Spotify.
DOKTOR  has teamed up with several other artists producing singles like 'Mad in the jungle' with is currently one of the biggest club bangers in the drum and base scene which has had over 1.5 million streams. Afer being premiered by Mistajam  on BBC Radio 1xtra ,  DOKTOR  became Annie Mac's Hottest Record  on her BBC Radio 1  show with the banger 'Savages' by WiDE AWAKE  and Lady Bee  which has been released by Steve Aoki's  record label Dim Mak.
DOKTOR,  who shows no signs of slowing down, is due to be releasing his EP  entitled "Best Life"  later this year.
---