Rikki Jai x MX Prime – The Road
---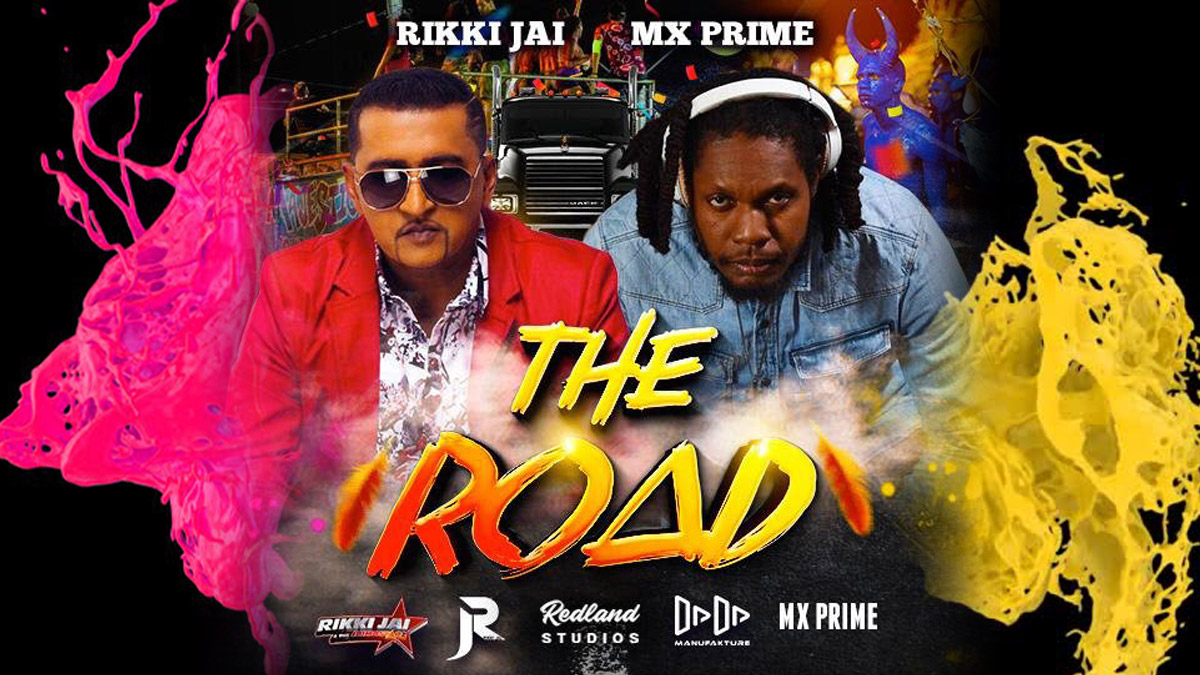 Rikkijai and Mx Prime team up wit hit producers Dada Muzik , Parry Jack and Joey Ramoutar to bring the first fusion of jab and chutney in a power Soca offering for 2020.
A call emanates from Trinidad and Tobago and resonates thru the atmosphere. Then they come from all over the world . From the far corners of every continent and country making the pilgrimage to the shores of Fete and Bachanal . Some come wit friends some come wit family some come alone. All they know is that they all answer to one call and one call only . It's a call for freedom. A call for release. A call for uninhibited expression and sheer emancipation of ones inner self, joys and passions. It's a call that guarantees the removal of stress and the eradication of every worry replacing it with happiness love and togetherness. No one can explain why this happens to them, all they know is that duty bound they respond without reservation and without prejudice. It is their duty because
The Road !!! It's calling again.
"The Road " written by Jai and Prime sees the fusion of jab jab musical elements fused wit the sounds of the Tassa drums resulting in a sound of total fusion that's found in the carnival. A fusion of color, people,mas ,vibrations,costumes,and much more is to be found in this high paced energy driven track.
The Road is the answer to the call that everyone hears and responds to annually in Trinidad and Tobago .
ARTISTES: RIKKI JAI x MX PRIME
TITLE: THE ROAD
WRITTEN BY : RIKKIJAI AND MX PRIME
PRODUCED BY : RIKKIJAI ,JOEY RAMOUTAR, CLYDE KRISHNA LAWRENCE AND MX PRIME
MIXED BY : DADA MUZIK
MASTERED BY : PARRY JACK
RIKKIJAI VOCALS RECORDED AT REBEL MUSIK STUDIOS NYC BY
PETER "WILDFIRE "NOEL
MX PRIME VOCALS BY MX PRIME STUDIOS
BG VOCALS : KEET STYLA AND MX PRIME
EXECUTIVE PRODUCER: SAMRAJ JAIMUNGAL
ISCR NUMBER : QMZG91700013
(C) COTT 2020.
---