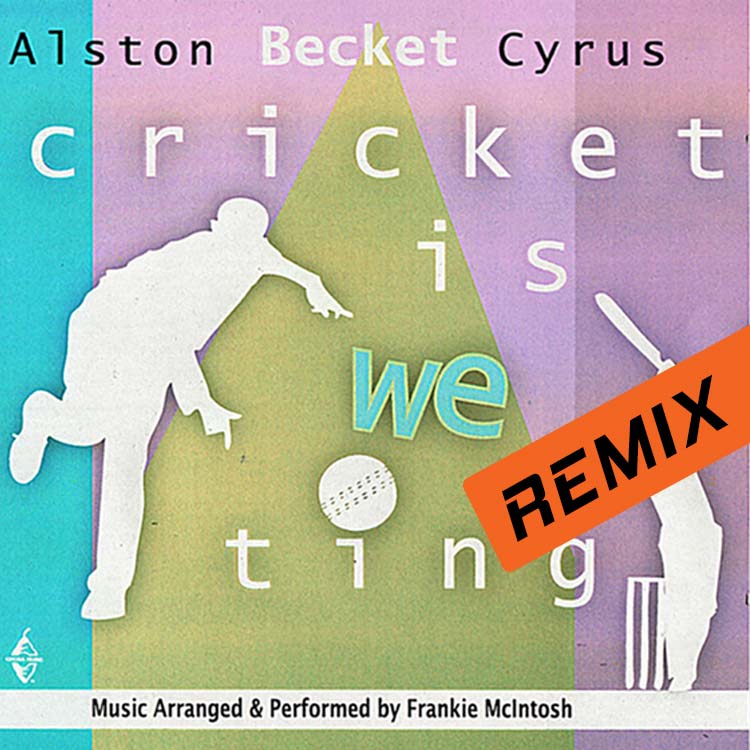 BECKET – "Cricket Is We Ting" Cricket World Cup Mix
play_circle_filled

01. Cricket Is We Ting
Alston BECKET Cyrus
"Cricket Is We Ting" by Alston BECKET Cyrus – 2019 Cricket World Cup Mix
What's one thing all cricket fans have in common? We love cricket! If we all love cricket then you can say, Cricket Is We Ting, the title of the attached Alston BECKET Cyrus' Remixed single, from his soon to be released Mo Rush album, is a fitting tribute, in song, to cricketers and fans everywhere! Remixed especially for the 2019 Cricket World Cup in England and Wales, starting May 30th.
Written & Composed by Alston BECKET Cyrus (PRS)
Published by Avec Music (PRS) / Ms Pearl Music (SESAC)
Rap & Rap Lyrics by Allah G
Back Vocals: Leon Antoine, Cheryl Vincent, Ameena Caesar
Produced by Frankie McIntosh & Alston BECKET Cyrus for MC Production & Parry Jack for Jack Spaniard Music
Remixed by Parry Jack
Mastered by Chris Scott @ Castek Systems Solutions.
More keyboard_arrow_down
Less keyboard_arrow_up
---