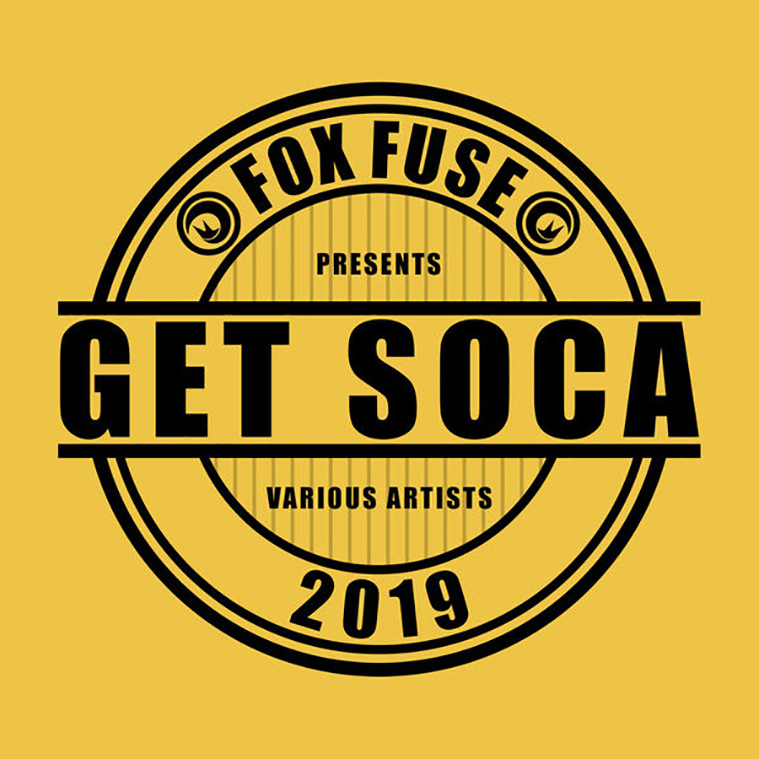 Get Soca 2019 | Various Soca Artistes
Get Soca 2019
Jump and wave to the sounds of the Caribbean with GET SOCA 2019, the fifth edition of this annual compilation from FOX FUSE – the largest worldwide digital distributor of soca music. This flagship, definitive soca collection features the top hits of the 2019 carnival season, from soca's biggest hit-makers across the entire Caribbean, all on one album.
Packing tropical heat with 21 blockbuster singles, GET SOCA 2019 presents the soundtrack of Trinidad Carnival (Trinidad and Tobago), Crop Over (Barbados), Spicemas (Grenada), Lucian Carnival (Saint Lucia), Antigua Carnival, Vincy Mas (St. Vincent and the Grenadines) and Bacchanal Jamaica (Jamaica), for festival-goers and international soca aficionados. This sizzling collection of soca gems will have everyone jamming as it perfectly captures the essence of Carnival and brings these rich Caribbean cultural celebrations to the international masses, year round.
Curated by Rhona Fox and Zack Cohen, owners of FOX FUSE, this collection is their mission in motion of propelling Caribbean music globally.
VARIOUS ARTISTES
Get Soca 2019
Cat#: FXF2660
Price (USD): $10.99
Release Date: February 22, 2019
Distribution Label: FOX FUSE
Format: DIGITAL
Genre: Soca
Product Code: 192641273094
TRACK LIST: Get Soca 2019
1. Voice & Precision Productions – Alive and Well
2. Erphaan Alves – Blaze in Love
3. Nadia Batson –
So Long
4. Blaxx – Gyal Owner
5. Patrice Roberts –
Like It Hot
6. Farmer Nappy – Hookin' Meh
7. Lyrikal, Voice, Kerwin Du Bois & Teddyson John – Speechless
8. Nailah Blackman – Iron Love Featuring The Laventille Rhythm Section
9. Aaron Duncan – Back to Basics
10. Swappi & Ultimate Rejects – Party Start
11. Shal Marshall – Party We Love
12. Mandella Linkz – Tombstone
13. Kes – Savannah Grass
14. V'ghn – Trouble in the Morning
15. Iwer George – Road March Bacchanal 2
16. Mr. Killa – Run Wid It
17. Mr. Legz & Destra Garcia – Wining Challenge
18. Bobo – Tic It & Tac It
19. GBMNutron – Practice
20. Problem Child – Good up Good up (Sort Out)
More keyboard_arrow_down
Less keyboard_arrow_up
---
Purchase album keyboard_arrow_down
---