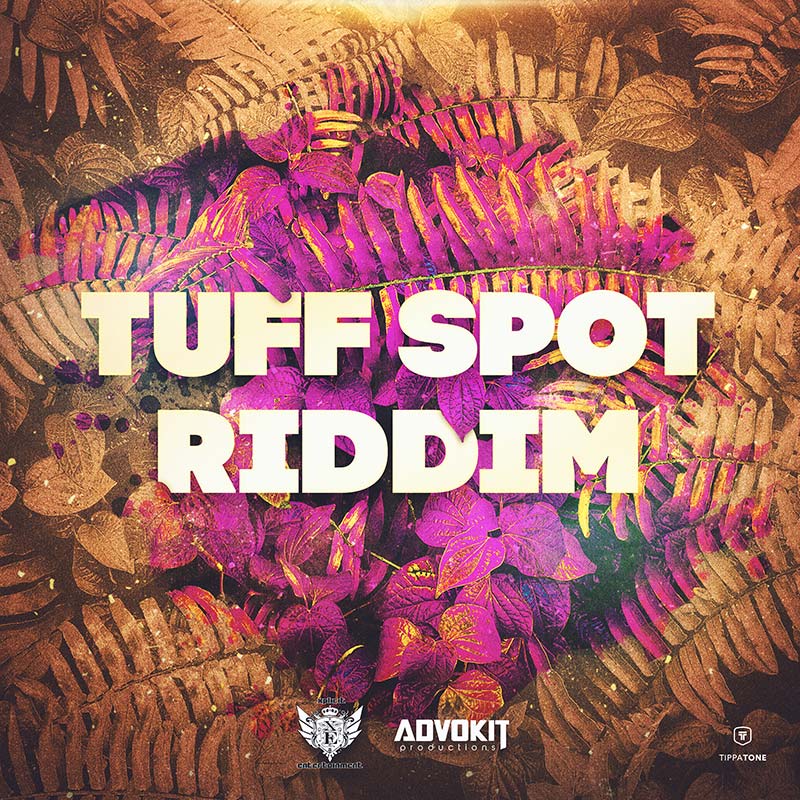 Tuff Spot Riddim – 2020 Soca Release
Tuff Spot Riddim – 2020 Soca Release
The Tuff Spot Riddim is the essence of the Trinbagonian spirit. Edgy yet sweet, complex but smooth, the eclectic melody is the epitome of our unique brand of optimism that remains unflappable even in the toughest of spots.
As a people, we have mastered the art of turning the negative into a positive and we always come out on the other side stronger, braver, and (usually) well-feted.
Xplicit Entertainment and AdvoKit Productions take pride in introducing a Riddim inspired by, and in honour of, T&T's unyielding ability to weather any storm with the promise that our worries will be erased with just one lime, one fete, one drink, one good tune.
We invite you to uncover the dynamism of the Tuff Spot riddim through the sounds of Nadia Batson, Skinny Fabulous, 5StarAkil, and the new sensation JWave.
Track List:
Title: Something More
Album: Tuff Spot Riddim
Artiste: JWave
Produced by: Mevon Soodeen of Xplicit Entertainment & Kit Israel of AdvoKit Productions
Written by: Jessie Mc Barrow, Kit Israel, Mevon Soodeen
Background Vocals by: Jessie Mc Barrow & Kit Israel
Live Guitars by: Phillipe Ramos
Mixed by: Andre "Dre Major" Stewart
Mastered by: Kasey Phillips of Precision Productions
Artwork by: Tippa Tone Graphics
Animation by: S Pri @sprimusic
Title: Crazy For You
Album: Tuff Spot Riddim
Artiste: Skinny Fabulous
Produced by: Mevon Soodeen of Xplicit Entertainment & Kit Israel of AdvoKit Productions
Written by: Teddon "Teddy Rhymez" Mark, & Gamal Doyle
Background Vocals by: Kit Israel & Mevon Soodeen
Live Guitars by: Phillipe Ramos
Mixed by: Andre "Dre Major" Stewart
Mastered by: Kasey Phillips of Precision Productions
Artwork by: Tippa Tone Graphics
Animation by: S Pri @sprimusic
Title: Hold Meh Back
Album: Tuff Spot Riddim
Artiste: Nadia Batson
Produced by: Mevon Soodeen of Xplicit Entertainment & Kit Israel of AdvoKit Productions
Written by: Nadia Batson & Erikkson George
Background Vocals by: Nadia Batson & Don Iko
Live Guitars by: Phillipe Ramos
Mixed by: Andre "Dre Major" Stewart
Mastered by: Kasey Phillips of Precision Productions
Artwork by: Tippa Tone Graphics
Animation by: S Pri @sprimusic
Title: On Lock
Album: Tuff Spot Riddim
Artiste: 5 Star Akil
Produced by: Mevon Soodeen of Xplicit Entertainment & Kit Israel of AdvoKit Productions
Written by: Kit Israel
Background Vocals by: Kit Israel & Mevon Soodeen
Live Guitars by: Phillipe Ramos
Mixed by: Andre "Dre Major" Stewart
Mastered by: Kasey Phillips of Precision Productions
Artwork by: Tippa Tone Graphics
Animation by: S Pri @sprimusic
More keyboard_arrow_down
Less keyboard_arrow_up
---
Purchase album keyboard_arrow_down
---