Teddy Rhymez x Machel Montano – Stink Behavior | 2019/2020 Soca
---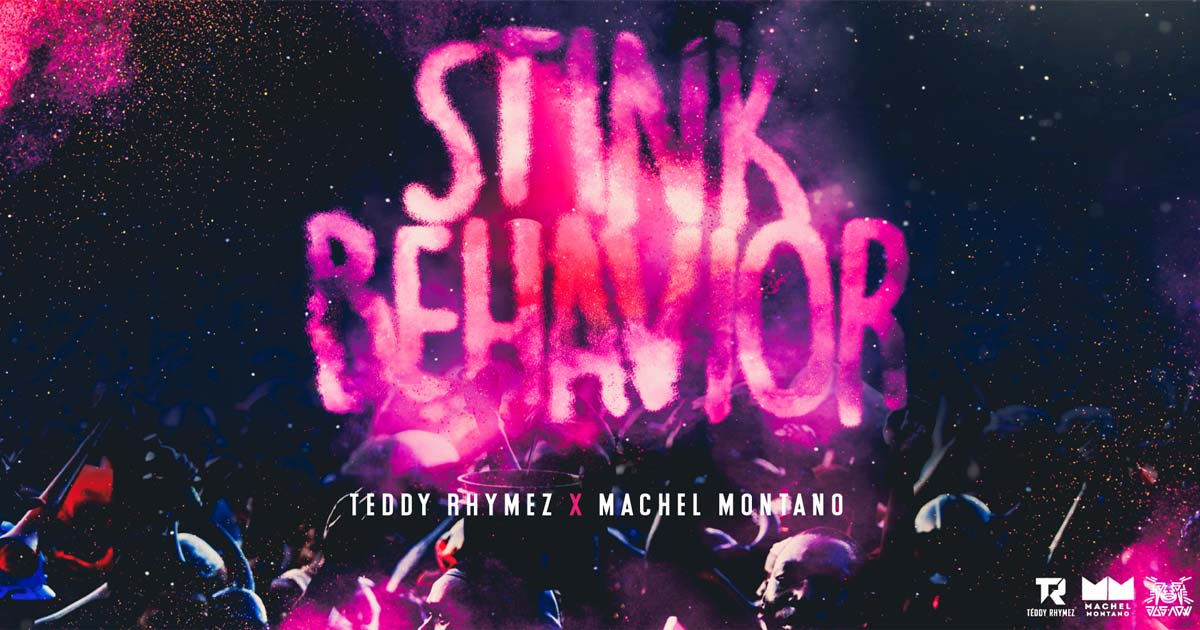 Teddy Rhymez x Machel Montano – Stink Behavior | 2019/2020 Soca
Calling all masquerades, this is your anthem! "As soon as we reach its fire, I beg you please we don't want no water when we touch down – we reach!" Stink behavior is the brain child of Teddon "Teddy Rhymez" Mark with the collaboration of the legendary Machel Montano. It encapsulates the essence of a true masquerader, of a fetter, of unparalleled party people; it is carnival! Stink Behavior is a celebration of life and that all-consuming positive energy that takes over when the revealers touch the road. The convergence of Grenada's authenticity with the energy of Trinidad & Tobago reveals the best of both worlds. Through this Jus Now masterpiece, allow the rhythm and beat to summon your STINK BEHAVIOR!
Stink Behavior

Teddy Rhymez and Machel Montano
Let's celebrate Spicemas!
Let's celebrate Life!
Let's celebrate Soca!
Let's celebrate your STINK BEHAVIOR!
Written by: Teddon " Teddy Rhymez " Mark
Vocal Production by: Precision Productions
Produced by: Jus Now
Mixed & Mastered by: Jus Now
Facebook- @TeddyRhymez X @Machel Montano
Instagram – @TeddyRhymez X @MachelMontano
YouTube – @TeddyRhymez X @Machel Montano
---